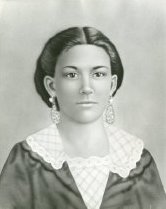 Carolina Angela de la Garza DeWitt
Did you ever wonder how the City of San Angelo got its name? The town's namesake was Carolina Angela de la Garza DeWitt, the late wife of the city's founder, Bartholomew DeWitt.
Bart DeWitt, a merchant, purchased a half section of land from Grandville Sherwood in 1870. The land was on the north side of the North Concho River across from Fort Concho and initially was called Over the River. To finance his purchase, DeWitt obtained a loan from Marcus Koeingheim. He then named the small town "Santa Angela" after his late wife, Carolina Angela, who died in 1866.
DeWitt's venture into town development did not last long. He was able to sell only a few lots before he failed financially. Koeingheim took the townsite and went on to successfully develop Santa Angela after DeWitt defaulted on the loan he had taken.
The town's name was shortened to San Angela. In 1883 while applying for a post office, the postal service refused to grant the application to San Angela because in Spanish San is masculine and Angela is feminine. To solve the problem, the town's name was changed to San Angelo.
In the early years, San Angela served the needs of Fort Concho, an infantry and cavalry post of the U.S. Army. Made up of hundreds of men, some of the needs to be served were saloons, gambling houses and brothels. San Angela had a reputation fitting the types of businesses established there. The citizens of the town of Ben Ficklin, four miles south, considered themselves much more civilized and avoided their neighbors to the north.
In 1875, Ben Ficklin won an election to become the county seat of the newly organized Tom Green County. Shortly thereafter, the flood of 1882 devastated Ben Ficklin and the town never recovered. In 1883 the county seat was moved to San Angelo. Ben Ficklin is now a ghost town with the most visible remnant being the Ben Ficklin Cemetery.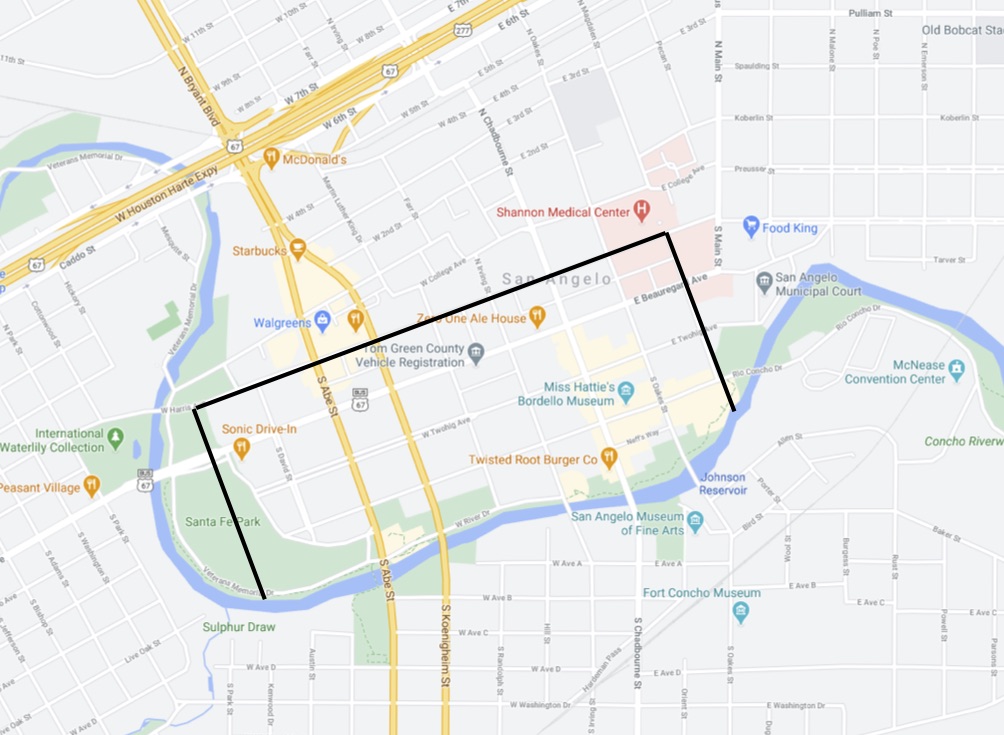 The original townsite of Santa Angela depicted by the black lines overlaid on current map of the City of San Angelo.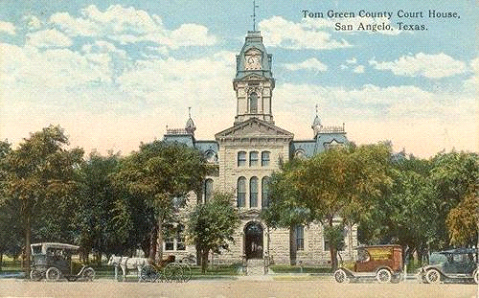 The first Tom Green County Courthouse that was built in San Angelo. This building was replaced in 1928 by the present day courthouse. The stones from the old courthouse were used in the construction of Emmanuel Episcopal Church on Randolph Street in downtown San Angelo.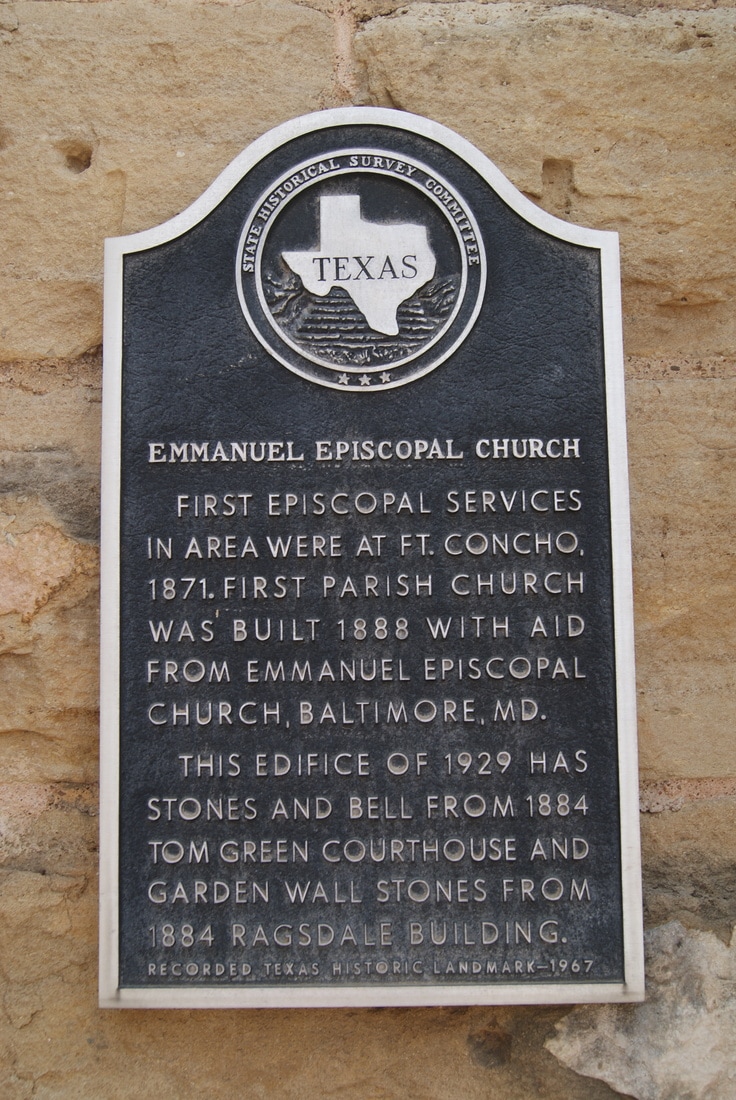 This Historical Marker is affixed to the Emmanuel Episcopal Church in downtown San Angelo.